Dental Implants
A dental implant is a replacement for your missing tooth's root. A dental implant is an artificial tooth root that is placed into your jaw to hold a crown or bridge. Not only does it fuse with your bone like a root, but it also stimulates and preserves your bone structure.They provide support for artificial (fake) teeth, such as crowns, bridges, or dentures.
Apple Dental Care provides finest possible Dental implant in Ramanathapuram. In Apple Dental care we provide implants for people who have lost one or more teeth due to periodontal disease, decayed or broken tooth, an injury, or some other reason. Typically, it's a single crown replacing one tooth. But dental implants can also support multiple missing teeth with a bridge and even secure dentures.
With proper care, dental implants can last for a lifetime. Dental implants have a 98% success rate.
For this reason, and it's many benefits, dental implants are widely recognized as the #1 recommendation to replace missing teeth permanently.
If you look for Dental implant in Ramanathapuram, contact us today!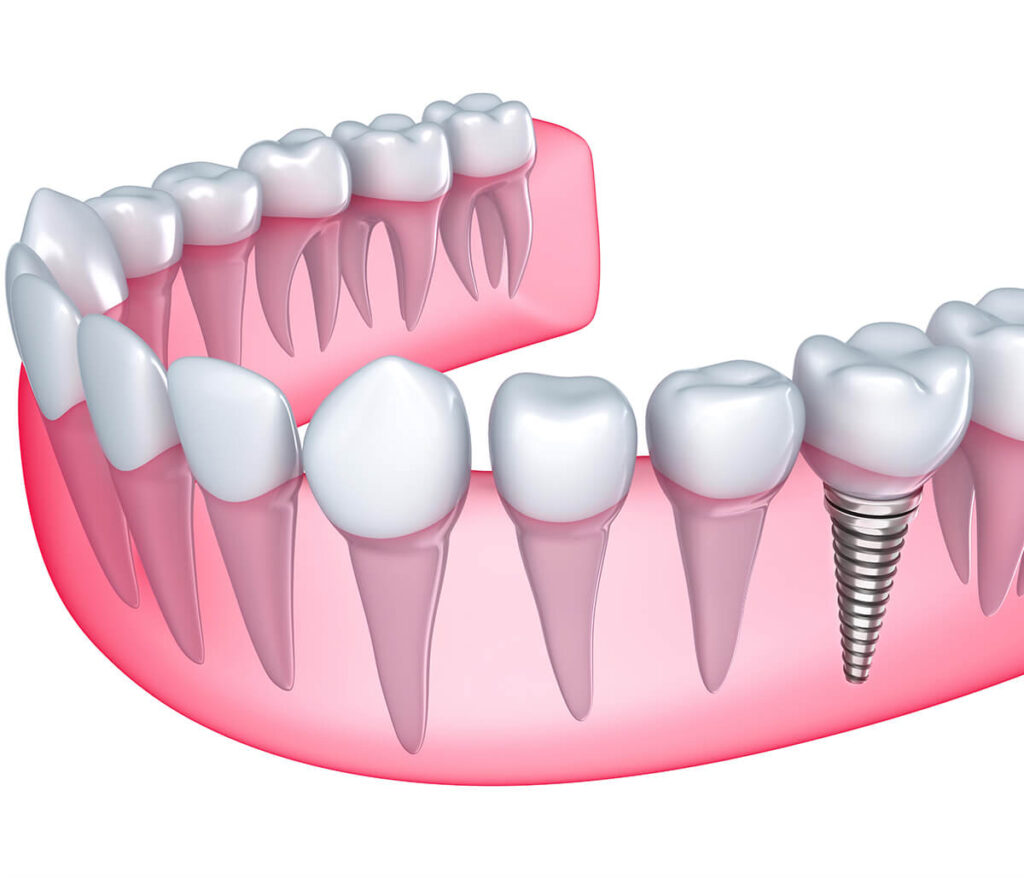 Benefits of Dental Implants
Replacing a Single tooth: Use a single dental implant
Most often, a dental implant is used to replace a single missing tooth. It requires one post and one crown
What's the dental implants process?
Here's what you can expect with dental implants in Apple dental Care
Unlike other restorations, a single tooth dental implant replaces your entire missing tooth from root to crown. If you have one missing tooth or multiple that are not adjacent to each other, then a single tooth dental implant may be your best option.
However:
If you have multiple missing teeth adjacent to each other, then this may not be your best option. Additionally, the next type of dental implant may save you money if you have multiple missing teeth.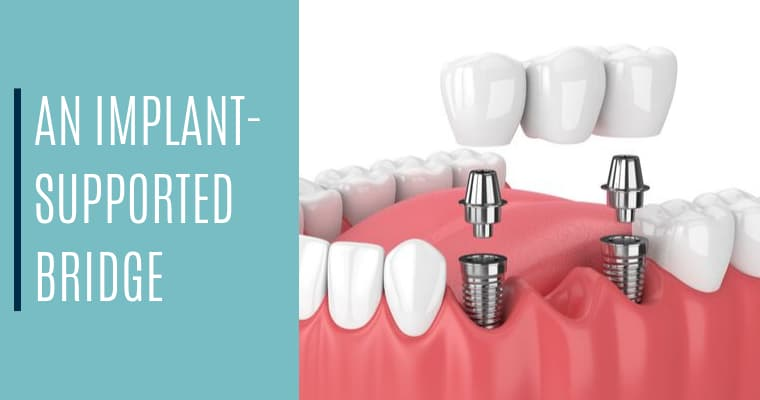 Replacing several teeth: Use an implant-supported bridge
When you have multiple missing teeth adjacent to each other, you may find your best option is an implant-supported bridge.
What is a dental bridge?
Typically, a bridge consists of two crowns on either side of your missing tooth gap with an artificial tooth held by those crowns in between.
Now, instead of having the crowns attach to teeth, an implant- supported bridge has crowns that connect to dental implants.
The process is similar to a single tooth dental implant. However, the teeth missing in the middle of the gap will not receive a dental implant.
The benefits of an implant-supported bridge are you can securely replace multiple missing teeth in a row – without the cost of replacing each tooth.
Replacing all your teeth: Use an implant-retain denture
If you are missing a majority or all of your teeth in an arch (upper or lower), then an implant-retained denture may be your best option. What is an implant-retained denture?
A denture is an artificial arch of teeth. It rests on your gum line and gives you the appearance of a full set of teeth. The problem with traditional dentures is they are removable, which means they can slip, slide, click, fall out, and make daily tasks uncomfortable like eating and talking. To fix this problem, you can permanently secure your denture with dental implants.
How does it work?
Our dentist in apple dental care will strategically place four- six dental implants along your arch. While they heal, your current denture may be modified so it can be worn without disrupting the healing process.
Once healed, you will receive a new, custom denture that fastens to the dental​ implants. The result is a permanent, secure denture custom- designed to fit your facial aesthetics. If you wear dentures, this may be the solution to all your denture problems. And if you have a lot of missing teeth, this may also be an excellent option to restore your smile and confidence.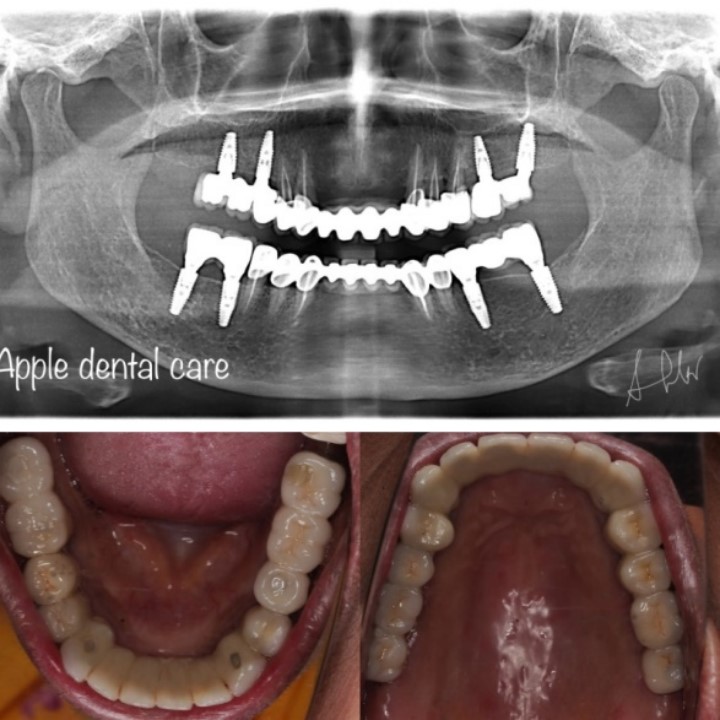 A fascinating alternative procedure called guided implant is used to place implants in Apple Dental Care with greater precision and accuracy. This technique involves using a surgical guide, which allows dentists to make a small incision, and the implant is placed with ease. This method is an excellent option for individuals who require dental implants but are apprehensive about the traditional placement method.