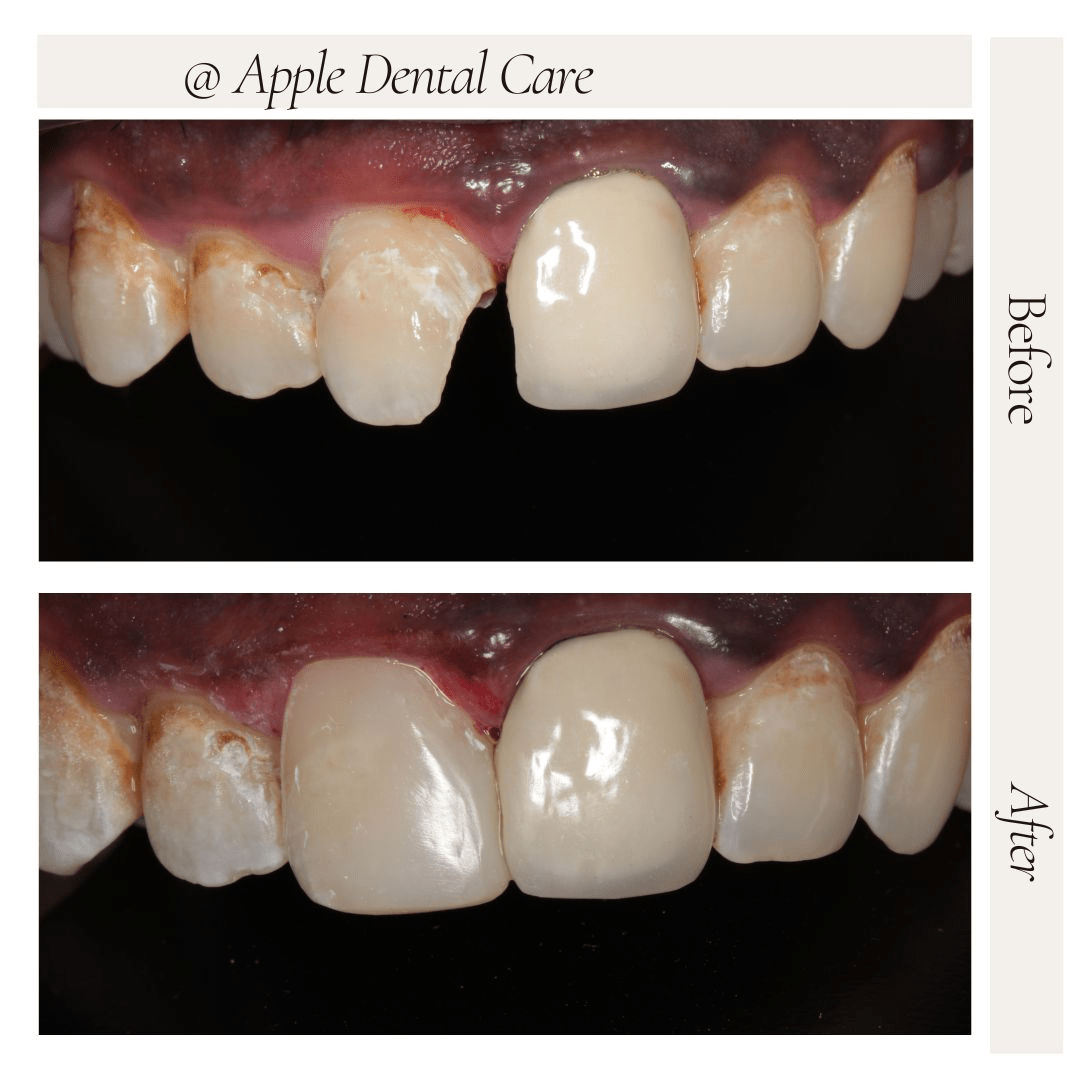 A fractured tooth is managed with a single-visit composite filling in Apple dental Care.
Dental implants with customized zirconia crowns for better esthetics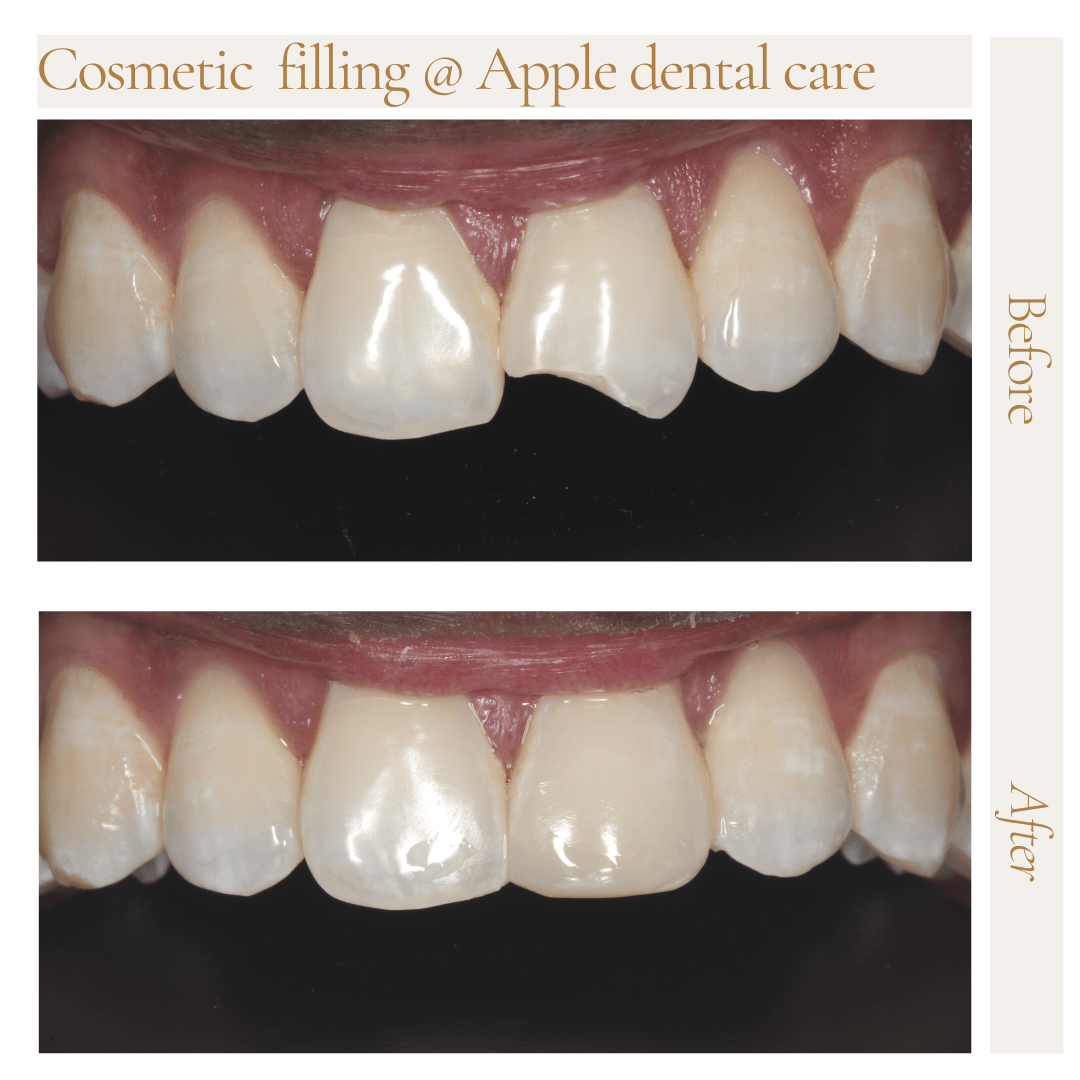 Chipped tooth managed with a simple single-day visit to Apple dental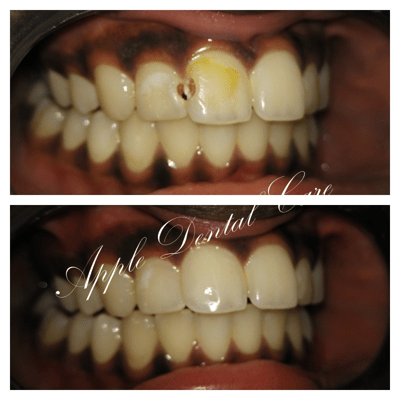 Decay in between teeth restored esthetically with cosmetic filling.Done within one hour to restore the normal smile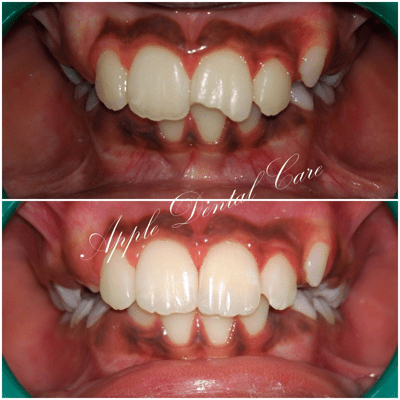 A boy comes with a broken tooth while playing, the tooth is filled with perfection to mimic natural appearance.
The patient came with a decayed tooth and an unsatisfied old crown, the old crown is replaced with zirconia (metal-free)crowns. He is happy with a satisfied smile.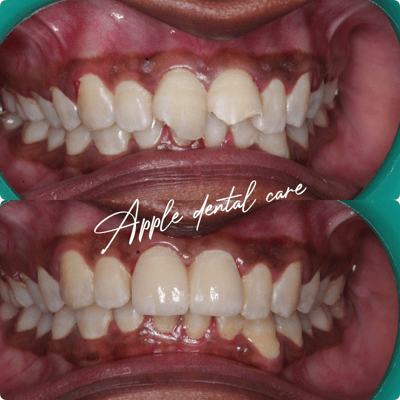 Fractured front teeth are corrected with a root canal treatment on the right side and followed by a crown.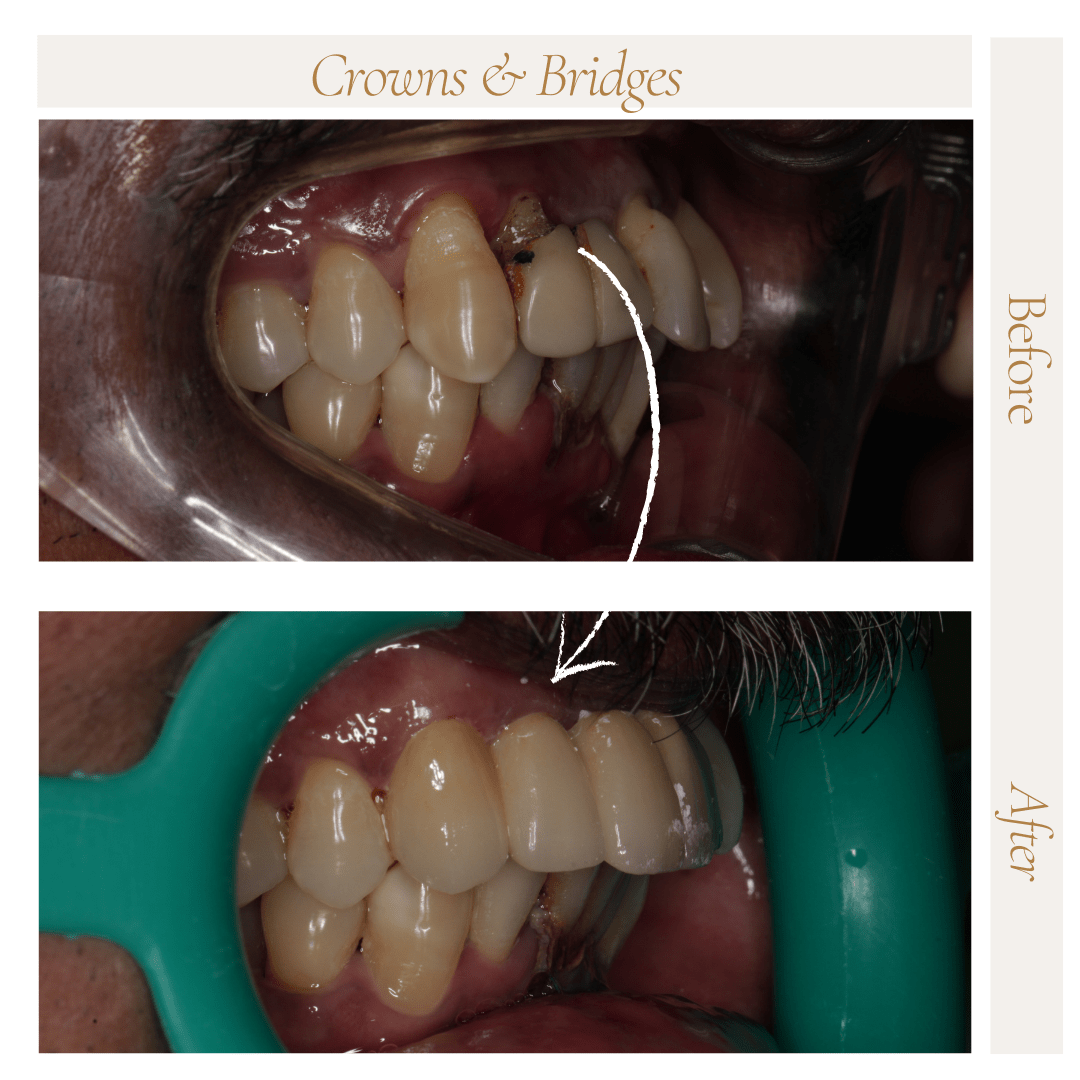 The patient wants to replace the old crown with an exposed root above the crown is replaced with Cosmetic crowns (Zirconia)at Apple Dental Care.
The patient came with temporary filling done in a previous clinic with massive filling causing inflamed(swollen)gums. The tooth-coloured filling maintains the tooth anatomy(shape) to heal gums.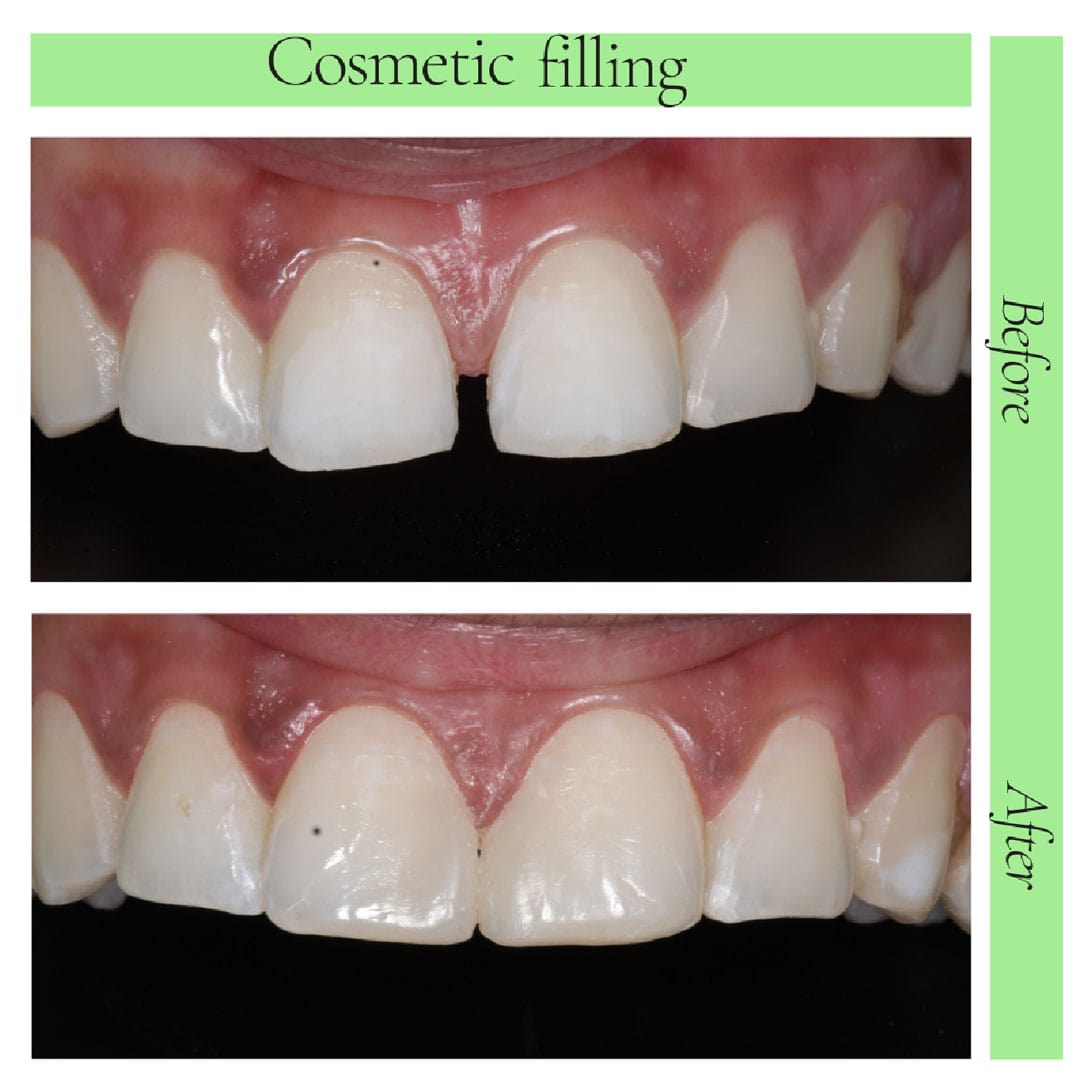 Midline spacing (the gap between spaces) is corrected with a single-day composite(tooth-coloured) filling.
He visits us for the replacement of his broken tooth.
We started with the implant & followed by the Implant crown.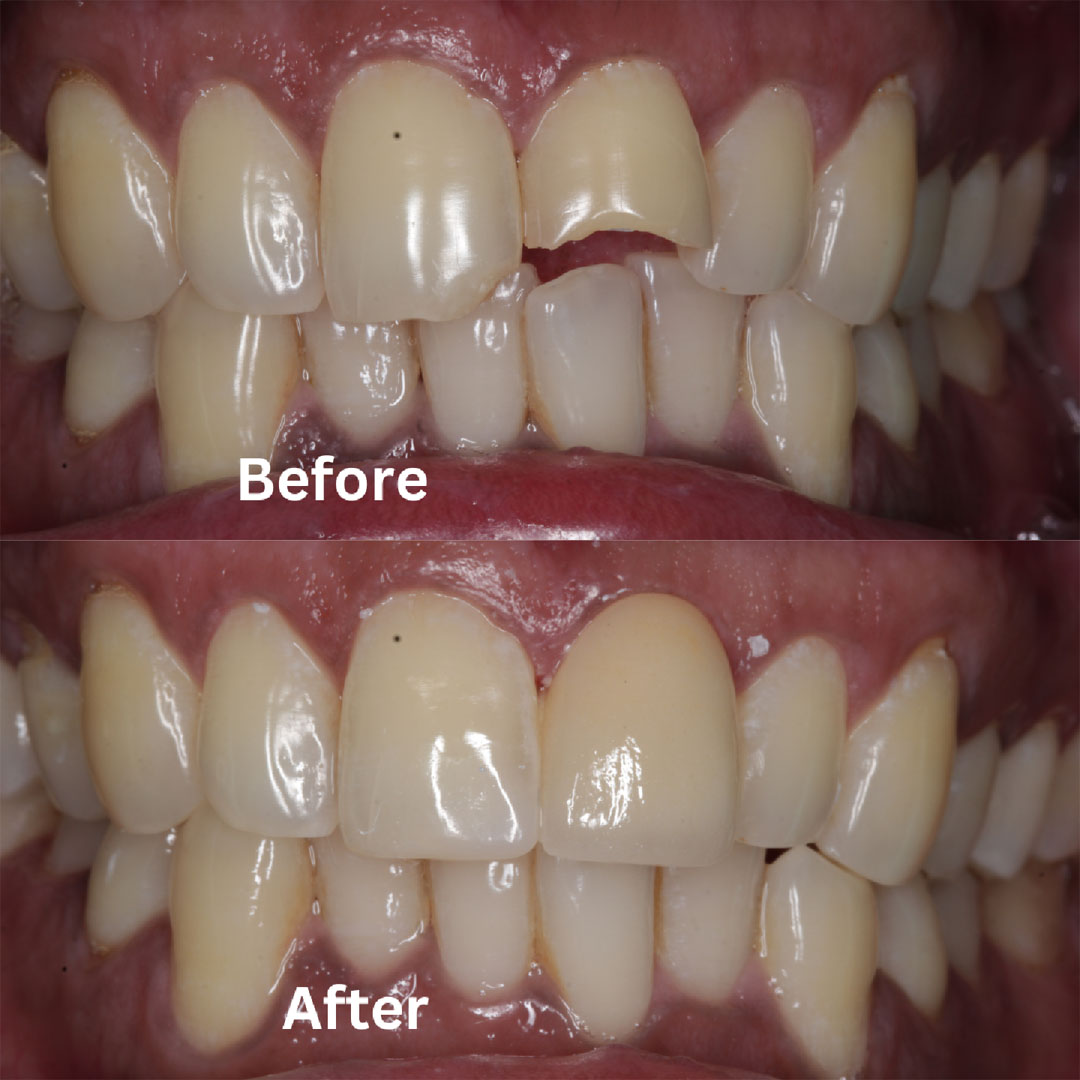 He walks into our practice with a fractured tooth due to brawling. His tooth is treated with RCT and followed by a crown.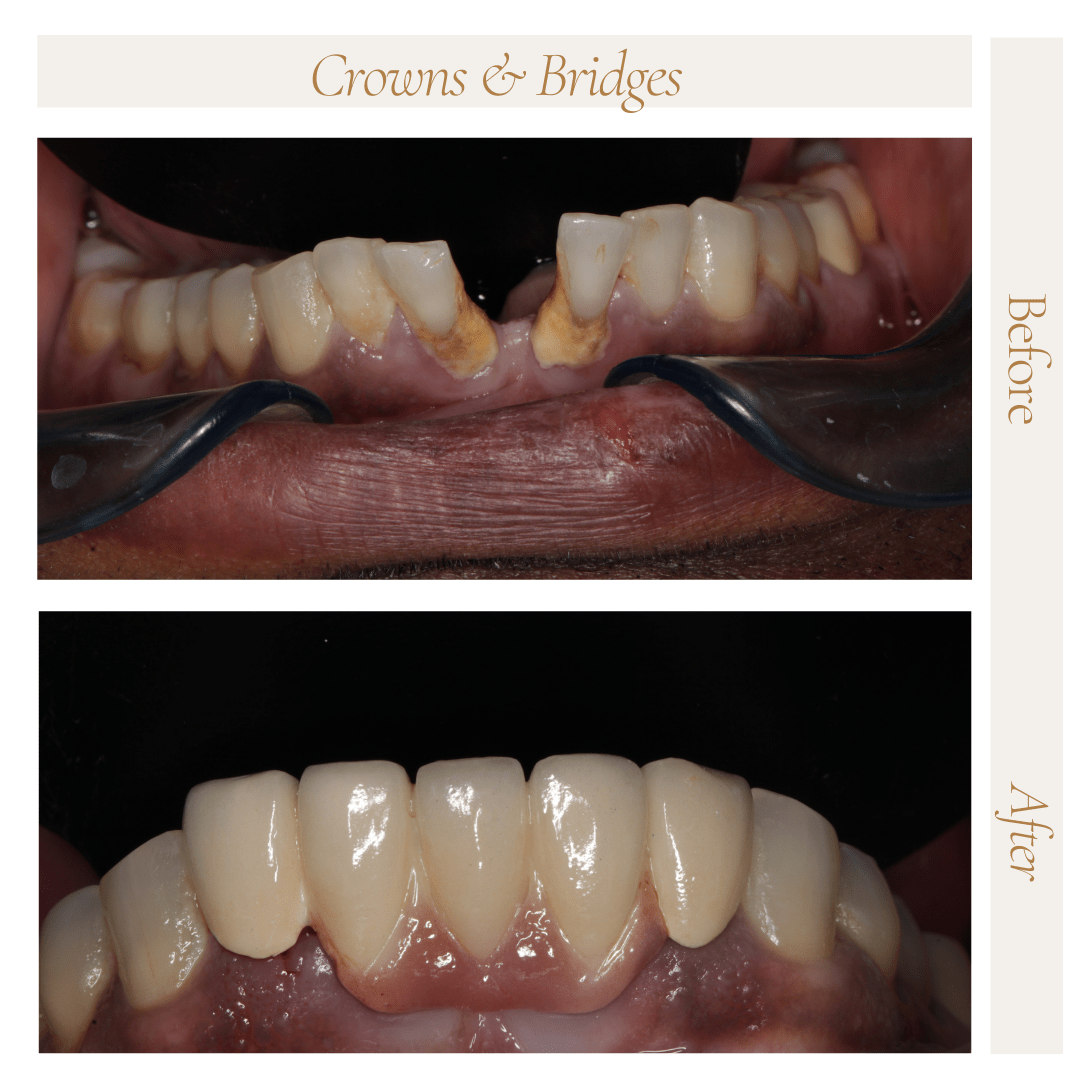 Lower front teeth missing with exposed roots with difficulty in maintaining oral hygiene. Rehabilitation was done with a dental bridge.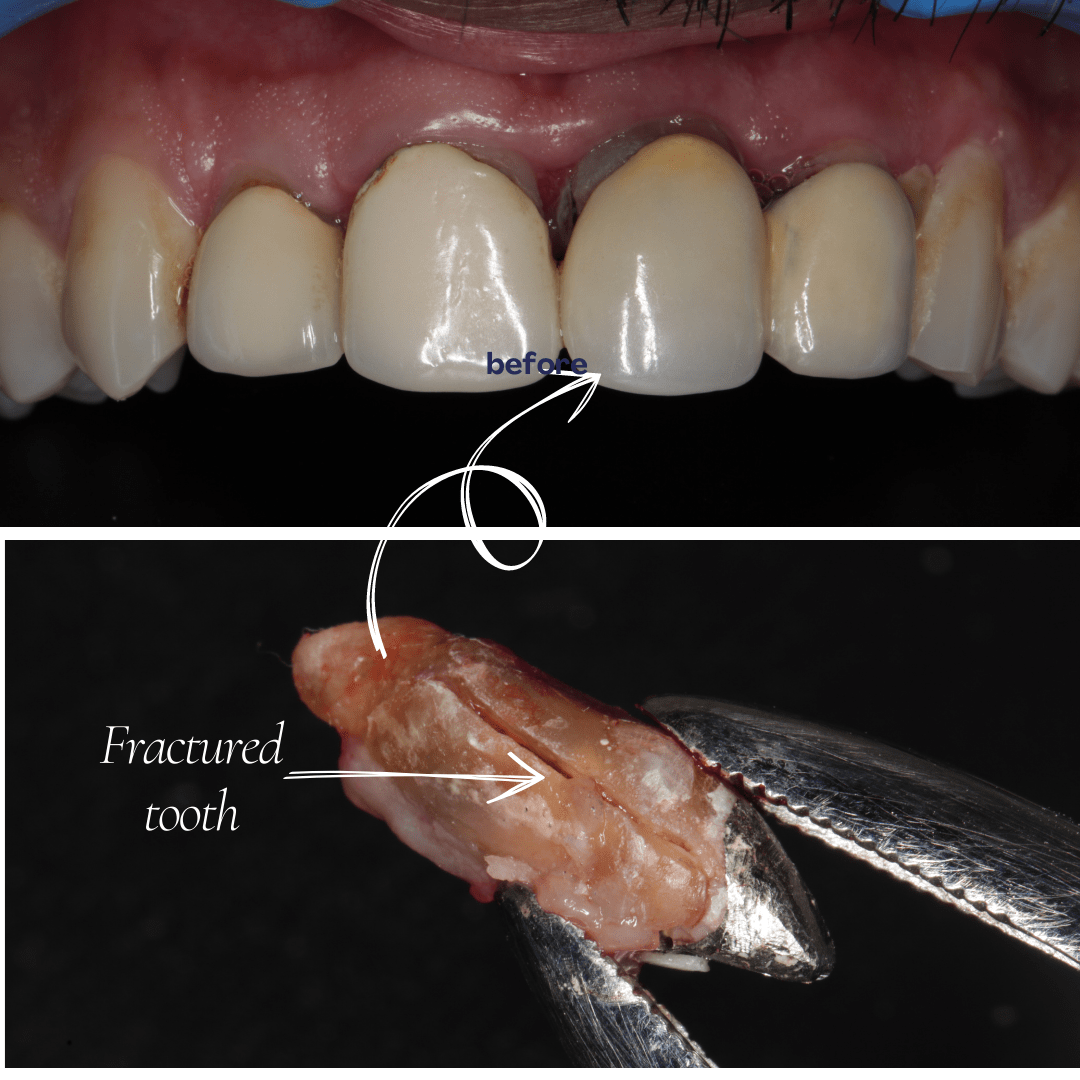 The patient came with swollen gums above the crown with a painful tooth, Xray revealed a fractured tooth. He was treated with the removal of fractured teeth and a replaced with Zirconia bridge.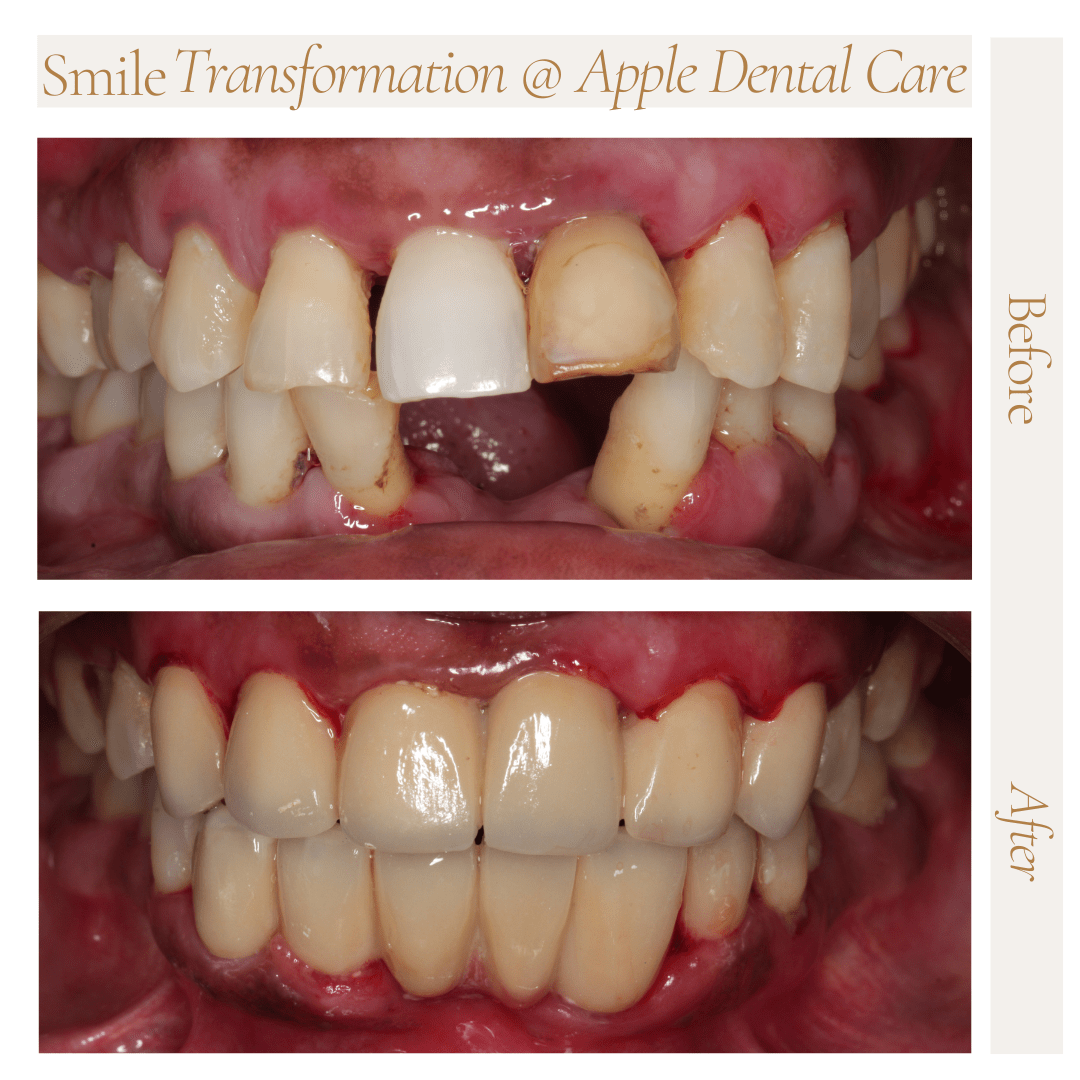 She was not confident with her smile, she deserved a better smile. At Apple Dental we restored her smile( Upper and lower front teeth bridge with ceramic crowns).Happy patient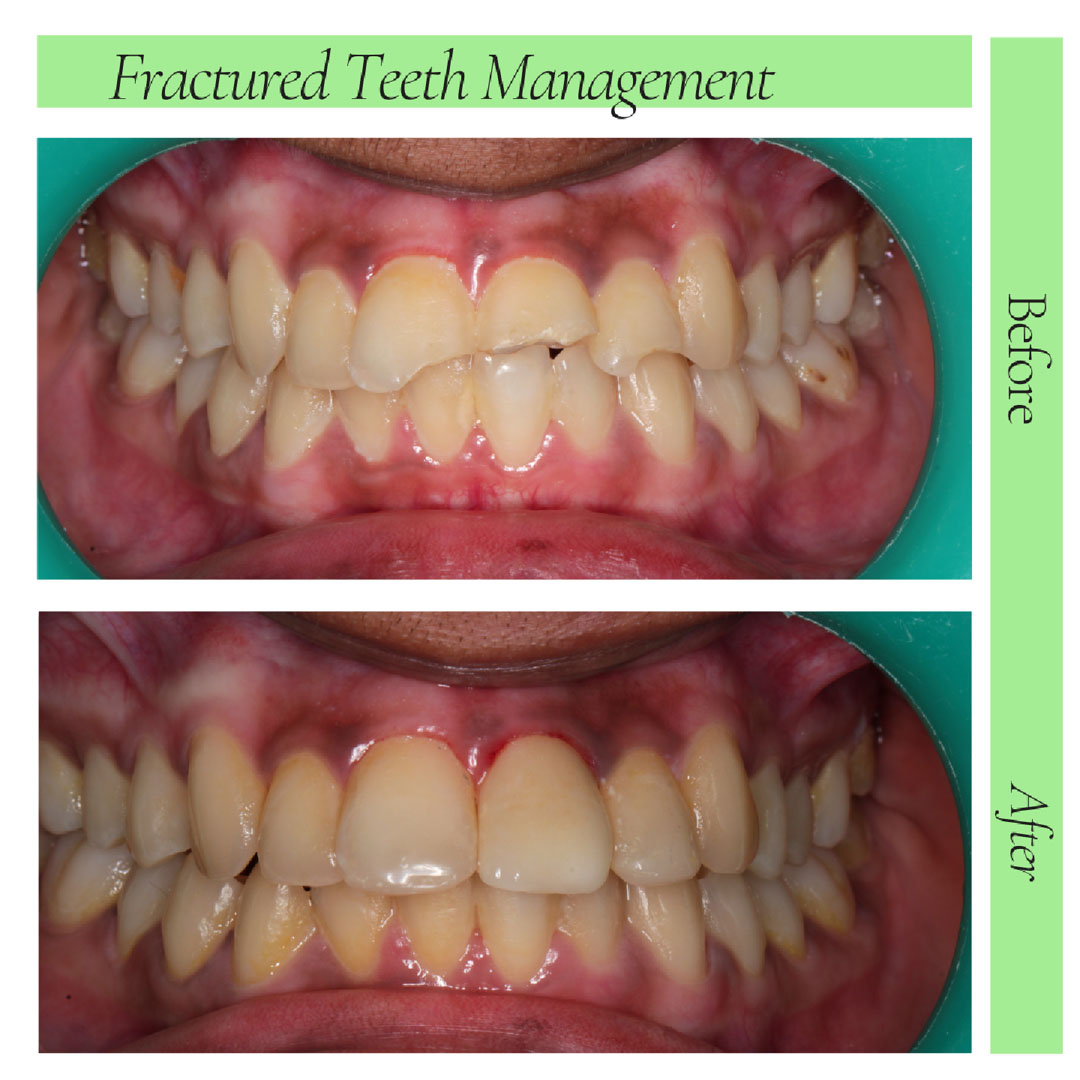 He fractured his teeth in a motorcycle accident with pain & sensitivity. Upon examination, we found his teeth in need of RCT in one of his teeth. In Apple Dental Care we did RCT followed by crown & filling for the remaining 2 teeth.
He is unsatisfied of his previous crown shape & colour done in another clinic. He feels his crown is looking so artificial. We replaced his old crowns with crowns, mimicing his natural tooth colour & flurosis stains(white patches)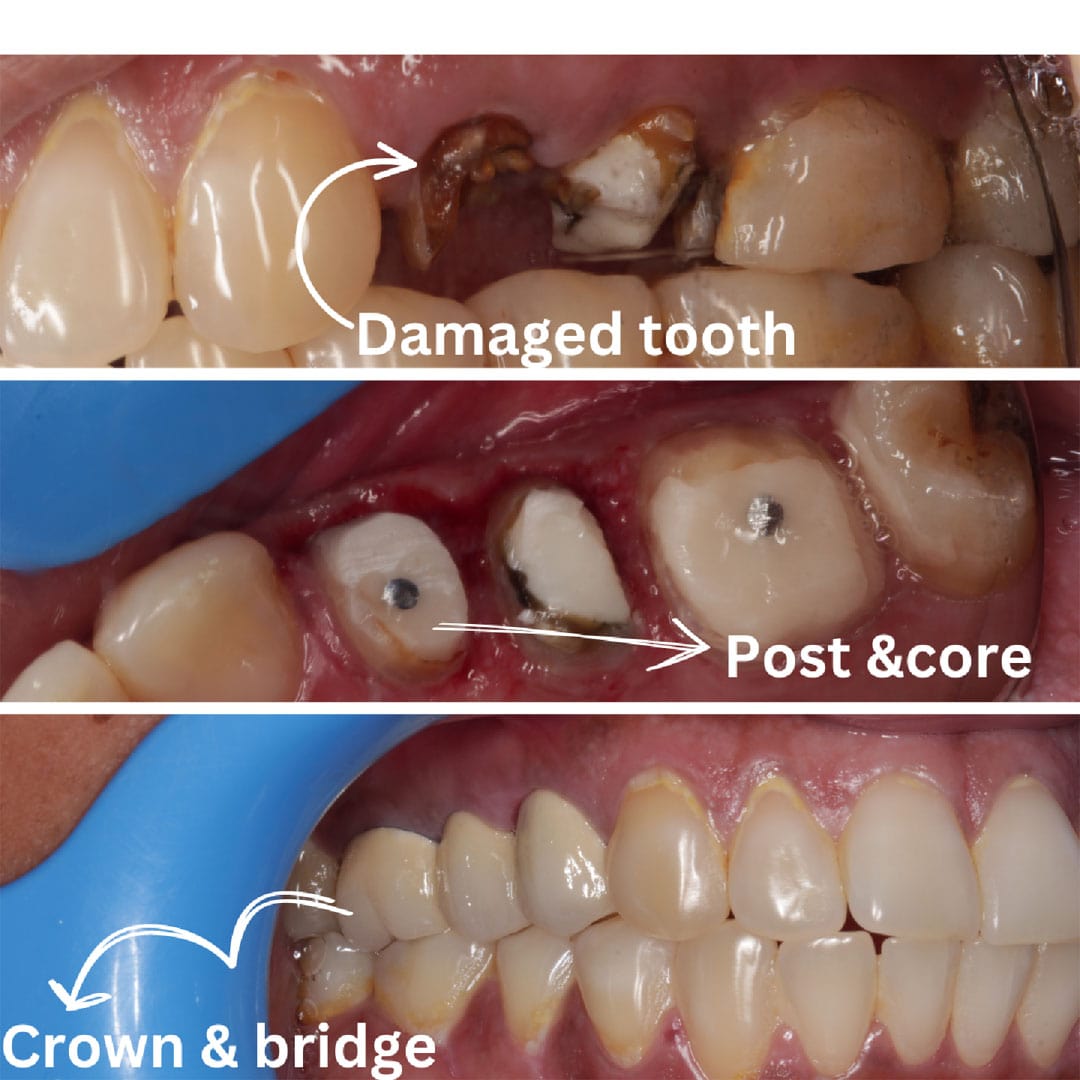 Post & Core She came to us with severely damaged teeth ( Root canal-treated teeth broken at gum level). She doesn't want to lose her teeth & not willing for teeth removal. So, we restored her teeth with a metal post and core(teeth build-up). Then a sparkling new bridge was placed.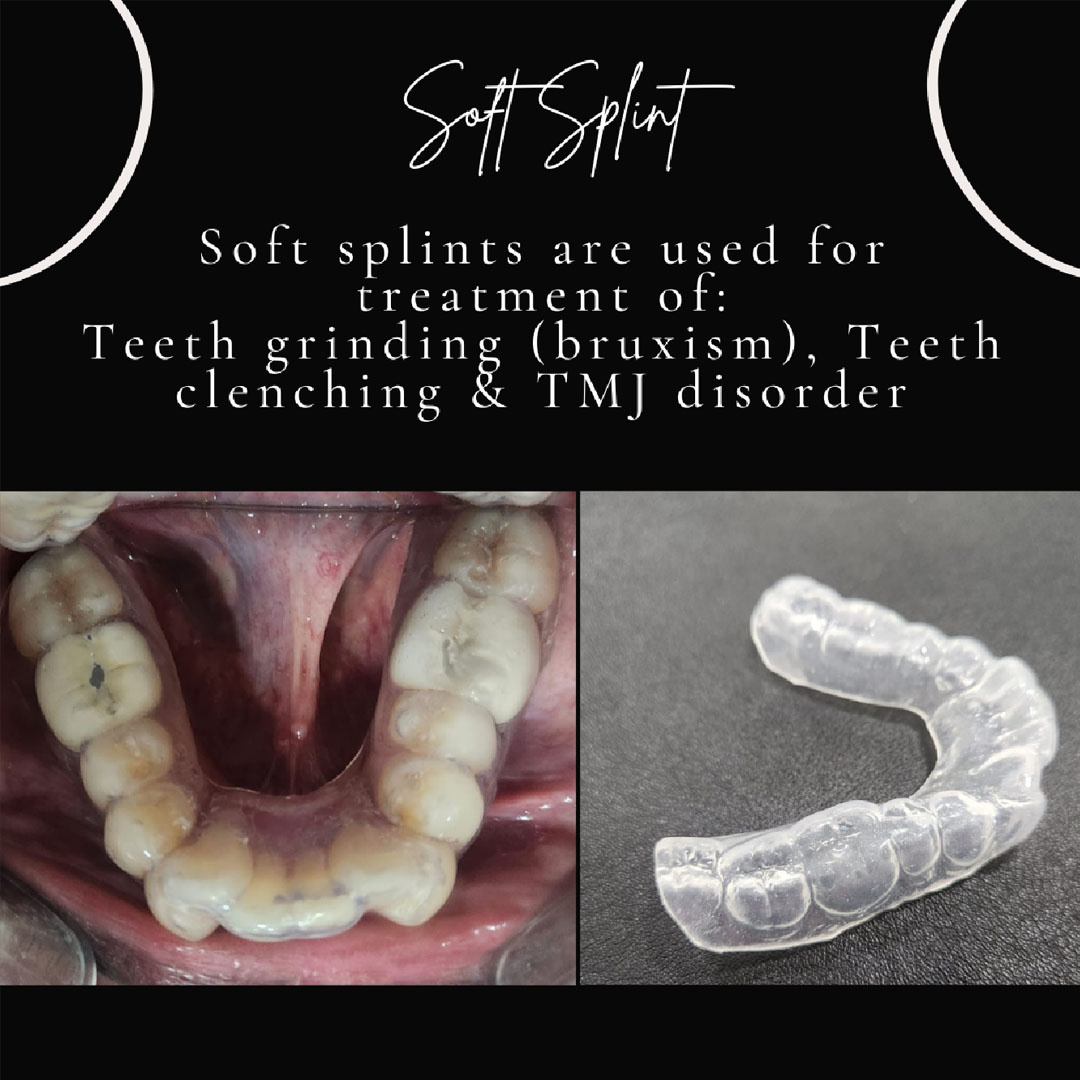 This young man has a habit of bruxism, We provide him with a splint To minimize the damaging effect of bruxism & tooth hypersensitivity, future tooth mobility & bone loss. Prevention is better than cure!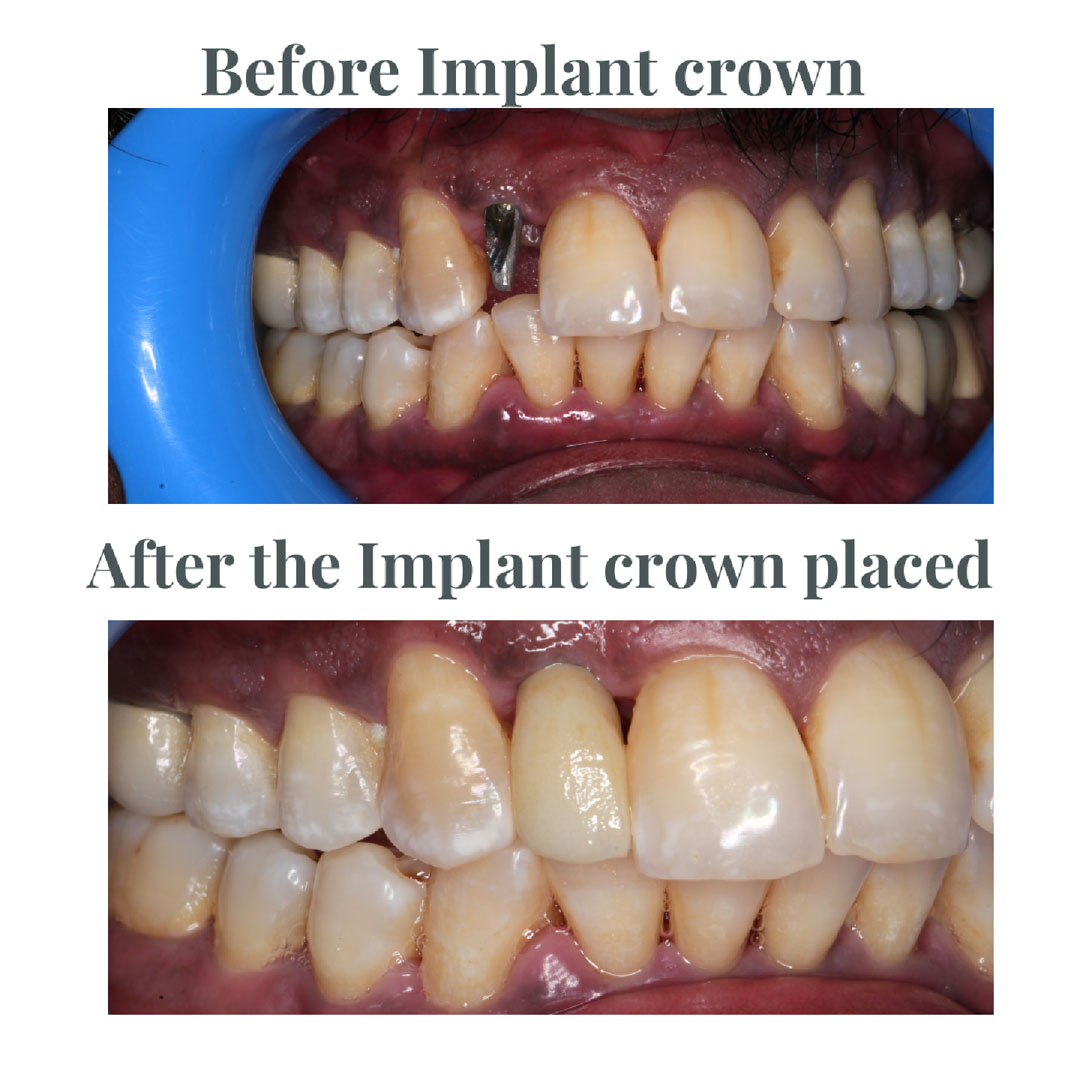 He wanted an Implant to replace his missing tooth. We gave him options of bridge & Implant. He doesn't prefer to compromise his adjacent teeth, So we proceed with Implant with a custom-made crown.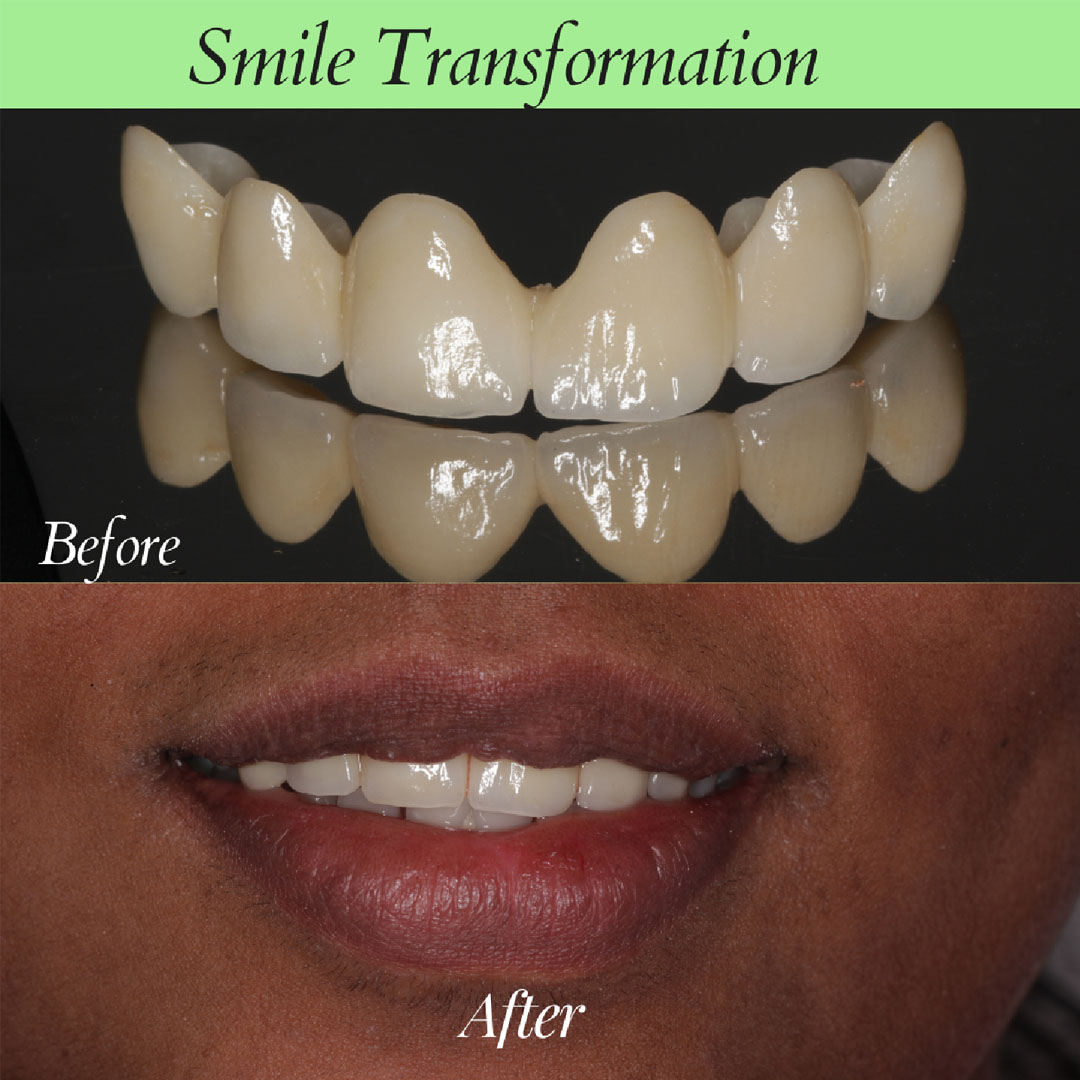 She complains of spacing in between her teeth & needed immediate treatment due to her reasons. Teeth are prepared with a Digital smile design for better esthetics and placed within her expected time.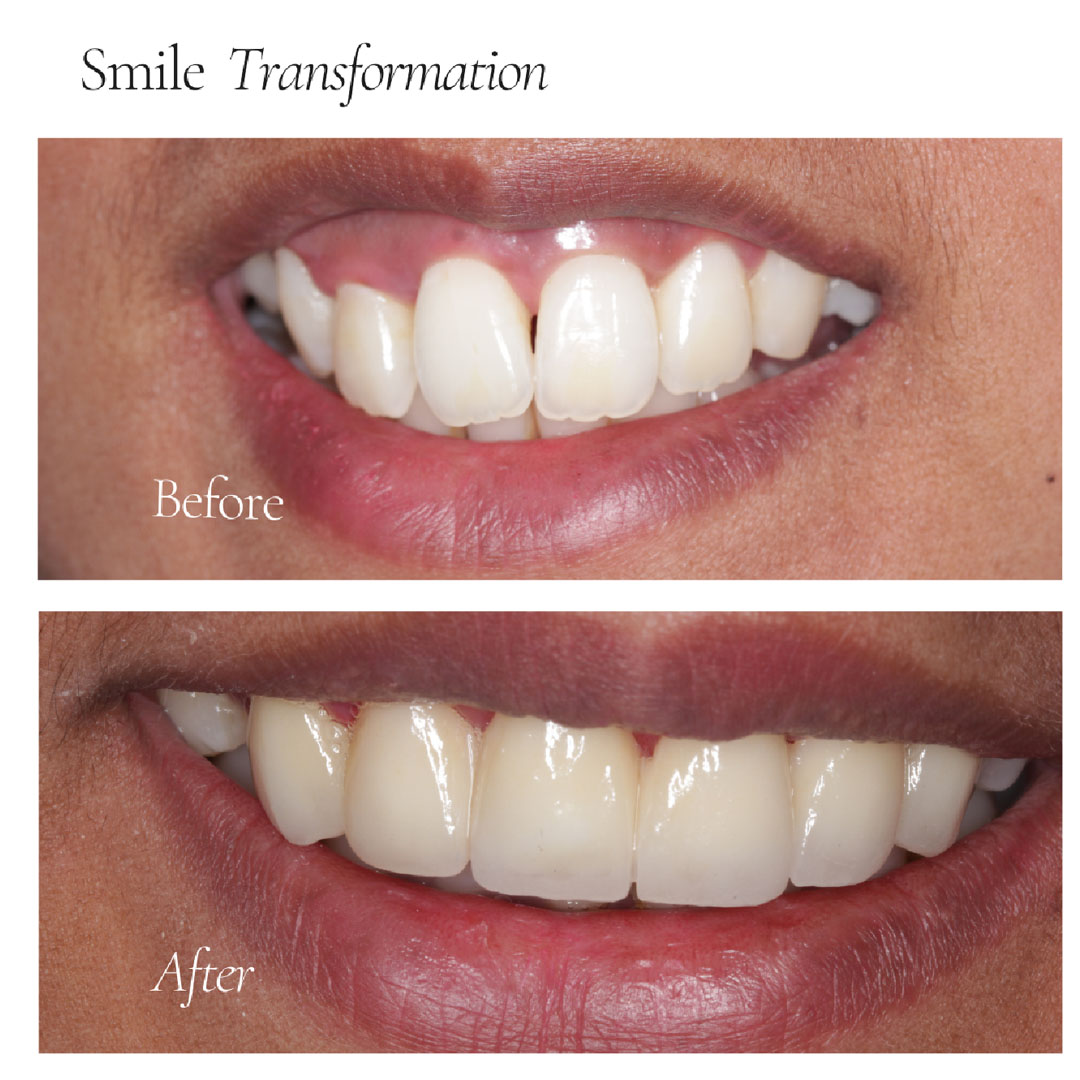 She wants to get rid of her gummy smile & crocked teeth. Apple Dental Care we started with various options for her, she wanted to go with crowns and laser gum treatment. We performed zirconia crowns & gummy smile treatment with a dental Laser. She is very satisfied with her smile and in our practice.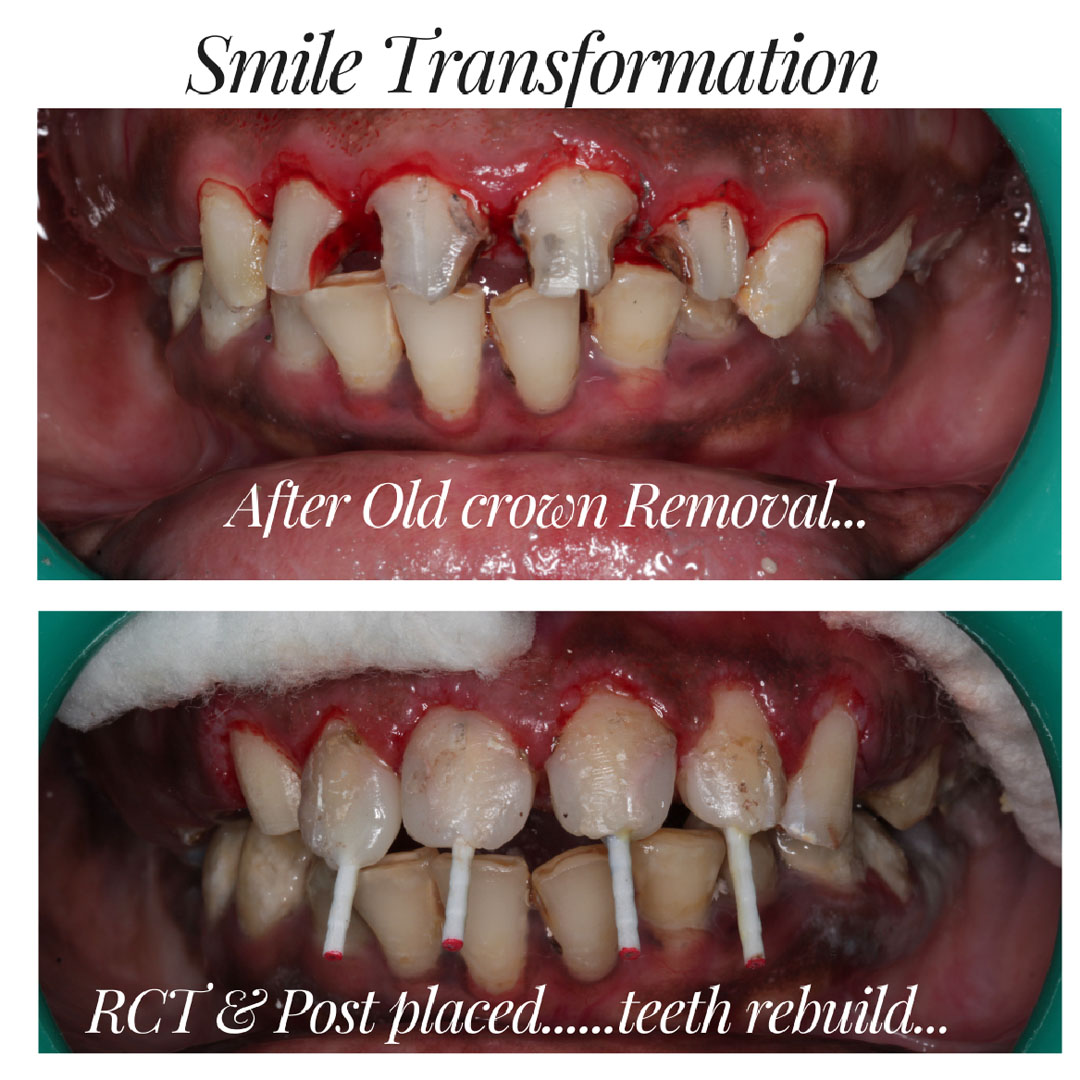 She was not satisfied with the old crowns she had done outside, we started with the removal of her old crowns, her teeth were severely damaged with caries involving her pulp. So we started with root canal treatment, followed by teeth built up with fibre post, and core build-up is done. Then we proceeded with zirconia bridges. Happy smile!!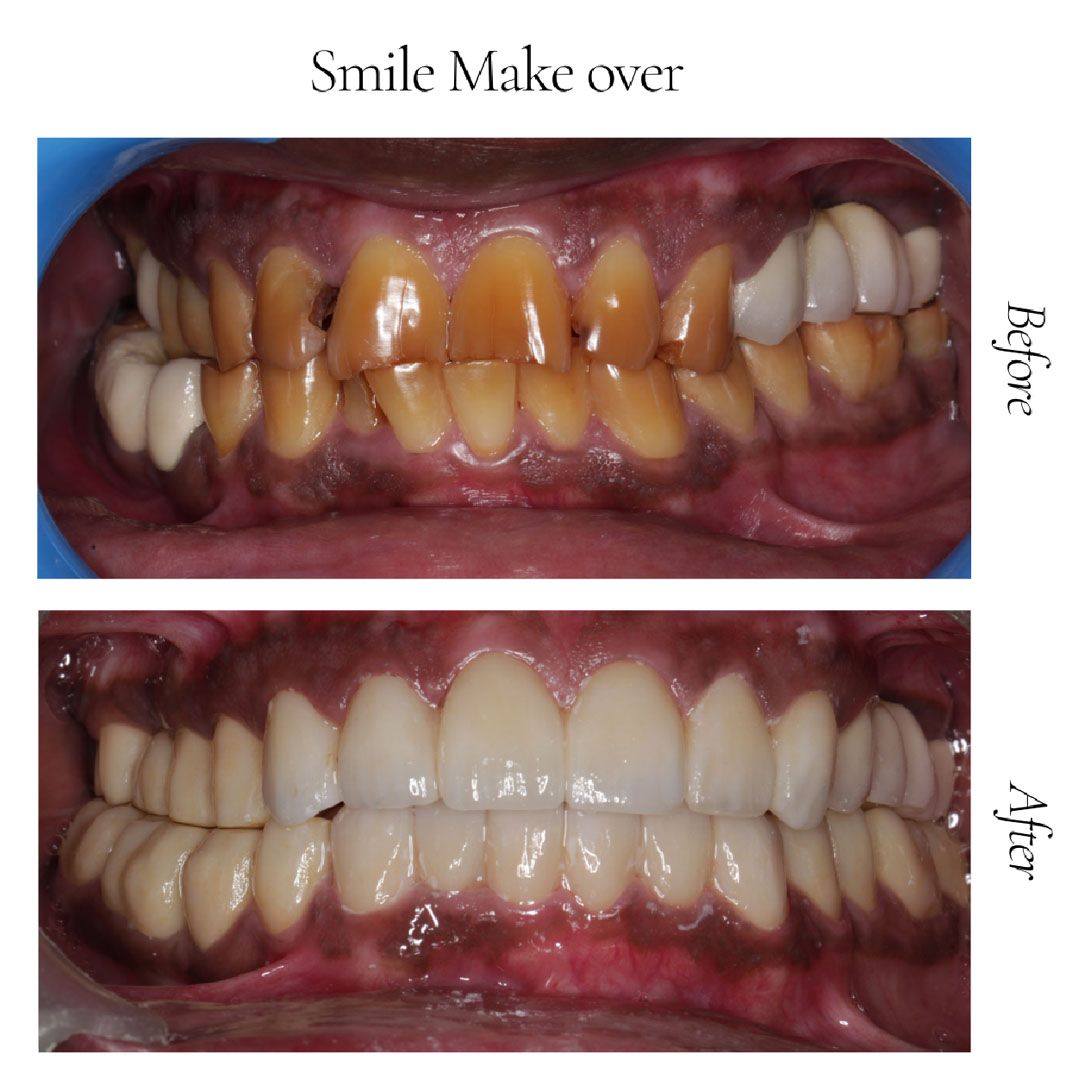 He suffers from discolouration due to fluorosis (excess fluoride in water). On examination, we found improper crowns, decayed teeth & attrited (teeth-wearing) teeth. We started with crowns in the posterior(back teeth), followed by the anterior bridge. His full mouth Gets the beautiful white smile he always wanted.
Loss of teeth & unable to chew properly are the difficulties she faces in her daily life. Upon examination, she has severe attrition(due to excessive teeth-grinding habit). We planned for implants to support a bridge in the lower jaw on both sides, followed by a temporary bridge in the upper back teeth to restore normal height, which she lost due to her habit. Then her upper full arch (jaw) is restored with ceramic crowns with better occlusion & lower jaw with zirconia implant bridges. Apple Dental team is happy to successfully restore her smile…
This young man has complained of bleeding gums & mobile teeth. We took OPG(full mouth X-ray) revealing severe bone loss between his teeth. Dr Ashok removed teeth which had a poor prognosis and flap surgery was done with bone grafting done by a gum specialist. The immediate implant is placed in favourable places. For better healing temporary bridge is given, since he is working out of the country. Then both Zirconia implant crowns & bridges were placed. His full mouth is rehabilitated.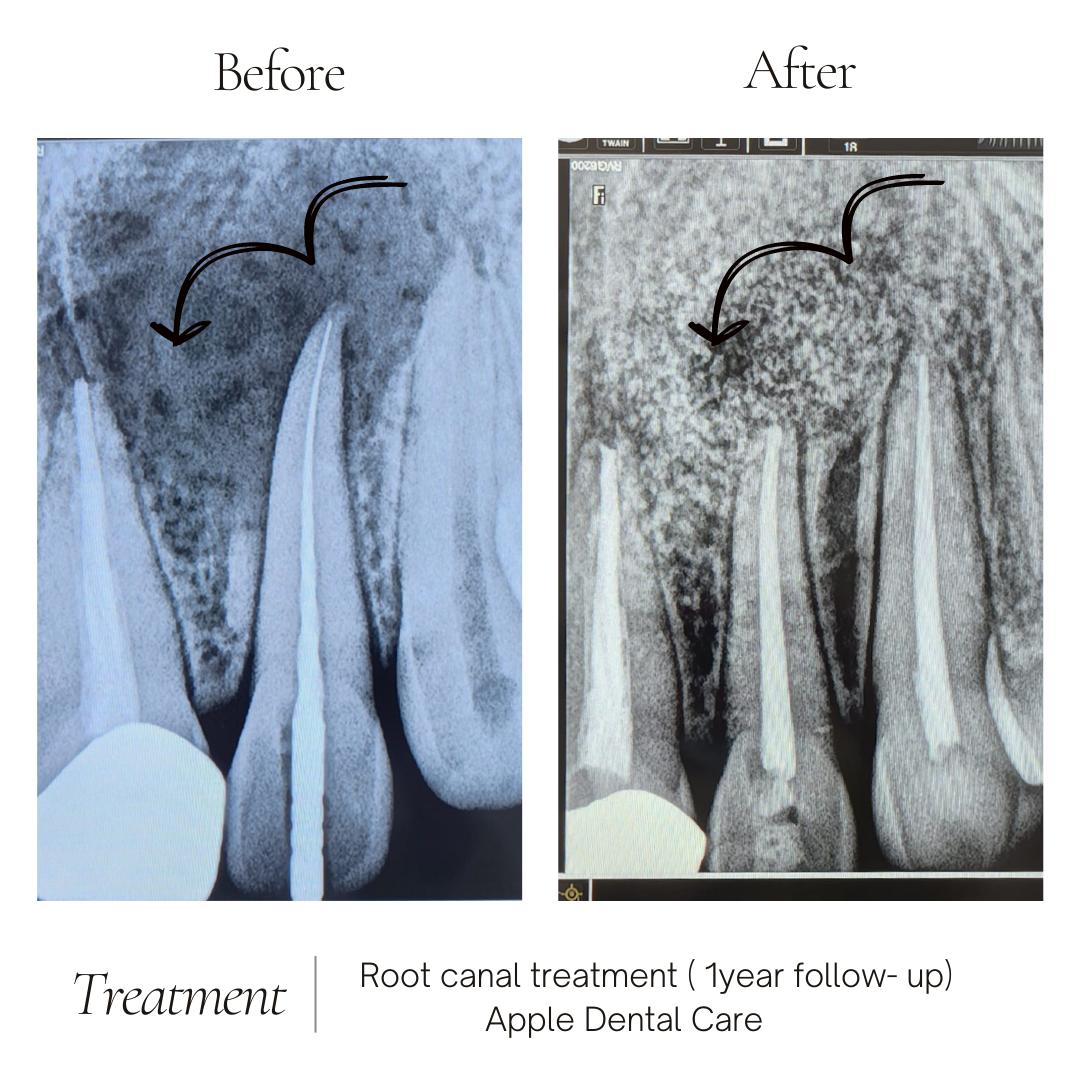 The patient came with an infected root canal-treated tooth, and an x-ray(IOPA) reveals infection spreading to adjacent teeth and also with the cyst. Re-RCT was done along with periapical surgery and bone grafting done by a periodontist (gum specialist). After a year of follow-up reveals bone formation in the already infected area. A successful treatment by a speciality team in Apple dental care.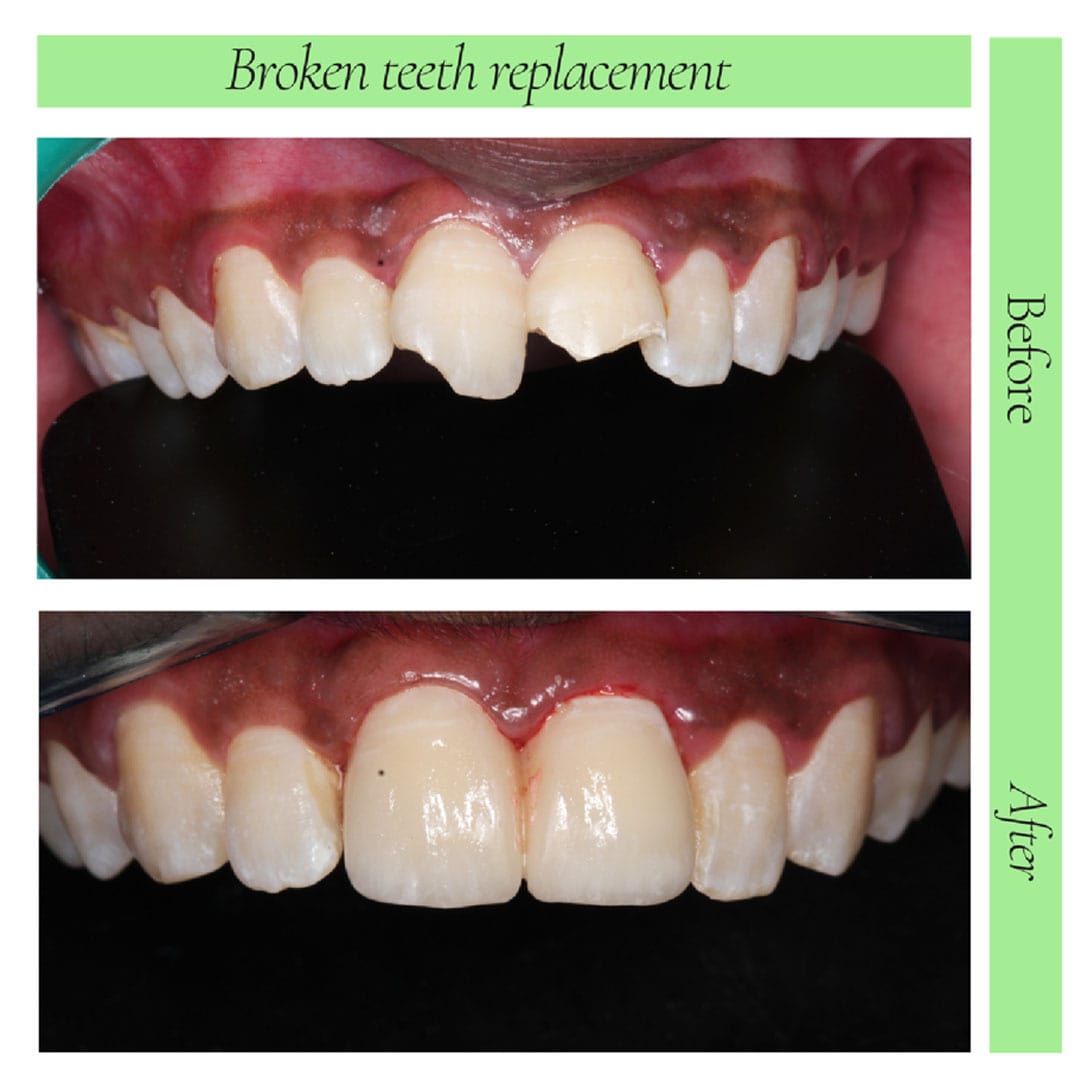 He walks into Apple Dental with painful broken front teeth, he also feels his tooth is slightly crooked. We did RCT for the painful decay tooth and Zirconia crowns are placed to correct the alignment(position of teeth).